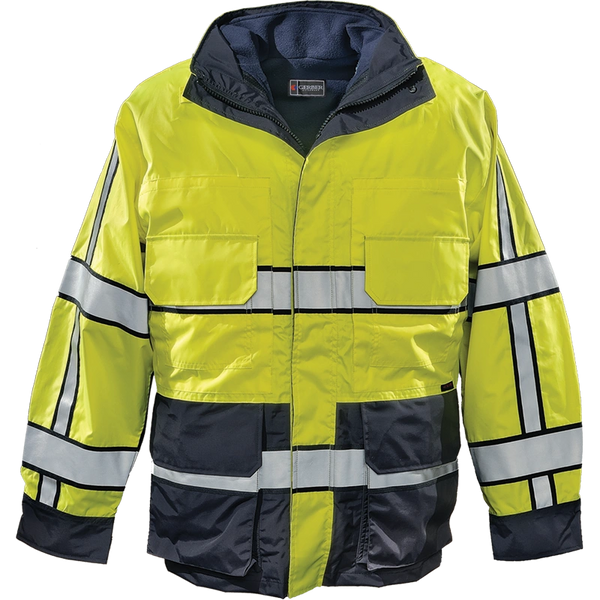 Gerber Extreme Parka
Waterproof breathable ASTM F 1671 Blood Born Pathogen Resistant BioTex outer shell. Navy/LIme Yellow Two tone design is ANSI 107 Class 3 with Scotchlite Striping. Spacious set in chest pockets with Mic Wire management system, patch paockets and lower cargo packets. Concealable hood. Dual interior zippers accept a variety of Interchange System Liners.
Side Equipment zippers for access to gear and pant pockets. Two way lower cargo pockets. Two load bearing equipment strips on the lower back. Cross draw set in chest pockets. Two chest patch pockets with flap closures. Radio wire management system conceals the coiled cord while the Speaker/Mic attaches to the shoulder tabs.
Interchange zipper system allows the attachment of the Scout Fleece, Sigma Two Tone Soft Shell or Warrior Soft Shell Liner Jackets to create a 3 in 1 system jacket.

Reviews